Police looking for driver of stolen car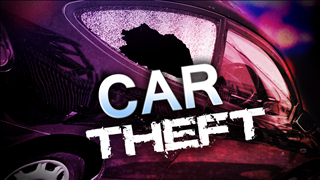 Posted By: Bayley Bischof Channel 8 Eyewitness News
Police are looking for the driver of a stolen vehicle that ran from law enforcement early Tuesday morning.
The suspect was driving a 2003 Chevrolet Tahoe that was stolen from A&B Auto on Dec. 23. An officer spotted the vehicle just before 2:00 a.m. Thursday morning at the Walmart on north 27th street.
After following the vehicle through several parking lots, the officer was able to confirm the car was stolen and the plates were fake.
He pulled the car over at an apartment complex near 31st and superior, the driver ran, while two passengers cooperated.
The driver left his wallet and driver's license behind and the officer was able to identify him. They're still looking.