Police looking for Kwik Shop robbery suspect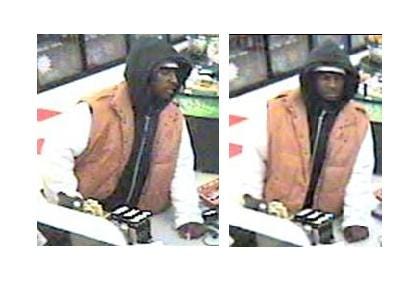 Police say he robbed the store early Saturday morning.
Lincoln Police Officer Katie Flood says the man in the surveillance photos first entered the 33rd & Holdrege Kwik Shop at 3 a.m. on December 10. Flood says he tried to buy some cigarettes with a credit card but the card did not work and he walked out.
Moments later, police say he walked back into the store, told the clerk he had a gun, and demanded that she give him all of the money and all of the Newport cigarettes that were there. When he got the cash and cigarettes he ran from the store.
If you have any information about this suspect, call Crime Stoppers at 402-475-3600.