Police looking for man who assaulted woman in north Lincoln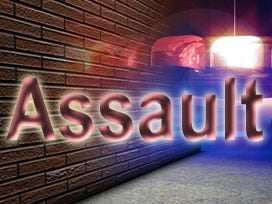 Posted By: Kayla Bremer
Kbremer@klkntv.com
Police are searching for a man suspected of assaulting a Lincoln woman early Tuesday morning. Police say the man used a broken bottle to attack her.
It happened near 27th and Leighton around 2 a.m. Police say the victim is a 60–year–old transient woman. After she was beaten, she walked to a nearby house to get help.
Police say it happened as the woman was playing cards on the steps of the AGP Grain Coop.
A man who lives nearby says his dog started barking, then he heard a knock on the door and a woman crying for help.
"I opened the door and her face was bloody, her nose was cut from like her forehead to her mouth, her eye was welded shut," Dale Clough said.
Clough says the woman told him she was playing solitaire with a man at the grain mill. Then, when she asked him to leave, he started yelling and hitting her.
Police believe she was hit about 15 times with a beer bottle they found in the area.
They say she had a severely swollen face and was taken to the hospital and also treated for a large cut to her face.
Clough says the victim told him the man took off in an older white car after he assaulted her.
She told him she layed on the ground for about 30 minutes before she was able to get enough strength to go find help.
Police say the woman didn't know the man who assaulted her. She told them he seemed like he was drunk and looking for a fight.
The victim is in the hospital. She's expected to be okay. Police continue to look for the suspect.