Police looking for sexual assault suspect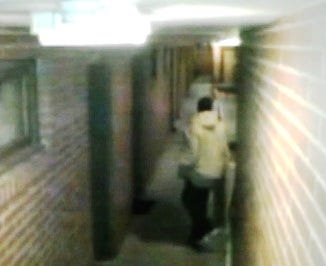 Police say the suspect attacked a woman in a Lincoln motel Sunday night.
Police say surveillance video at the Great Plains Motel on 27th & O show a man walking in the hallways and going to a room. The victim told police the man knocked on her door, she answered, and he forced her to have sex at gunpoint.
"At this point the only description is that it is a Hispanic male 5' 9″. The victim did recall seeing a tattoo on one side of his neck. She couldn't describe the design but it was on one side," says Officer Katie Flood.
The surveillance video also shows the man may be driving a dark-colored 4-door sedan.
The video can be seen on the Lincoln Crime Stoppers website: www.lincolncrimestoppers.com