Police looking for shotgun stolen from truck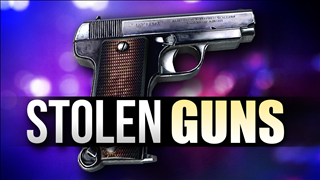 Posted By: Bayley Bischof Channel 8 Eyewitness News
A 68-year-old man reported that his shotgun was taken out of his locked truck on January 29.
The truck was parked in his driveway near West Q and Brookside drive, near the Capitol Beach area.
He said the suspect broke the passenger window to get to the gun. Anyone with information is encouraged to call LPD at 402-441-6000.