Police say counterfeit money showing up in Lincoln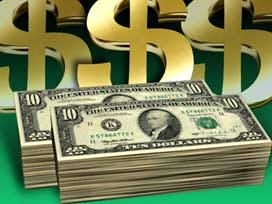 Police warn businesses that counterfeit money has been popping up in Lincoln.
Lincoln Police Sergeant Todd Beam says all of the incidents occurred sometime last weekend.
The first happened on Saturday at the Highway Diner near 20th and Highway 2. Police say employees discovered a $50 dollar bill was fake after the customer had left.
Two other incidents happened on Sunday.
At Russ's Market on Coddington and West A, Sgt. Beam says a man paid for his groceries with a $50 dollar bill. The employee checked the bill and found it to be counterfeit. Police say the customer had no idea the bill was fake.
At the Lancaster County Fair, police say two teens handed an employee two $20 dollar bills that had no magnetic strips or water marks. The teens left before police got there.
Police don't think the incidents are related but want to remind people and businesses to watch out for these bills.