Police say man high on meth while driving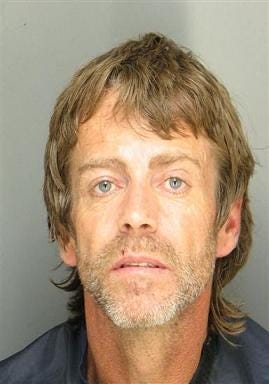 Lincoln Police arrested a man they say was high on meth while driving early Friday morning.
Lincoln Police officer Katie Flood says at around 2 a.m., an officer tried to pull over a car near 14th & Stillwater. Officer Flood says the driver, 45-year-old Christian Frerichs, was driving erratically. Flood says Frerichs made two illegal turns and swerved on S. 14th Street, nearly hitting several parked vehicles.
Police say Frerichs sped up. A few minutes later, officers found Frerich's car abandoned in a parking lot near 14th & Stockwell. Frerichs was found running several blocks away. Police say he was shaking and appeared to be under the influence of methamphetamine.
After a drug test was conducted, Frerichs was arrested for Driving Under Influence of Drugs, Refuse Chemical Test, Driving Under Suspension, Flee to Avoid Arrest, Reckless Driving, No Valid Registration and No Insurance. This will be his 2nd offense DUI. His first offense was 3-26-2009 while under the influence of marijuana and methamphetamine.