UPDATE: Two Lincoln teens still missing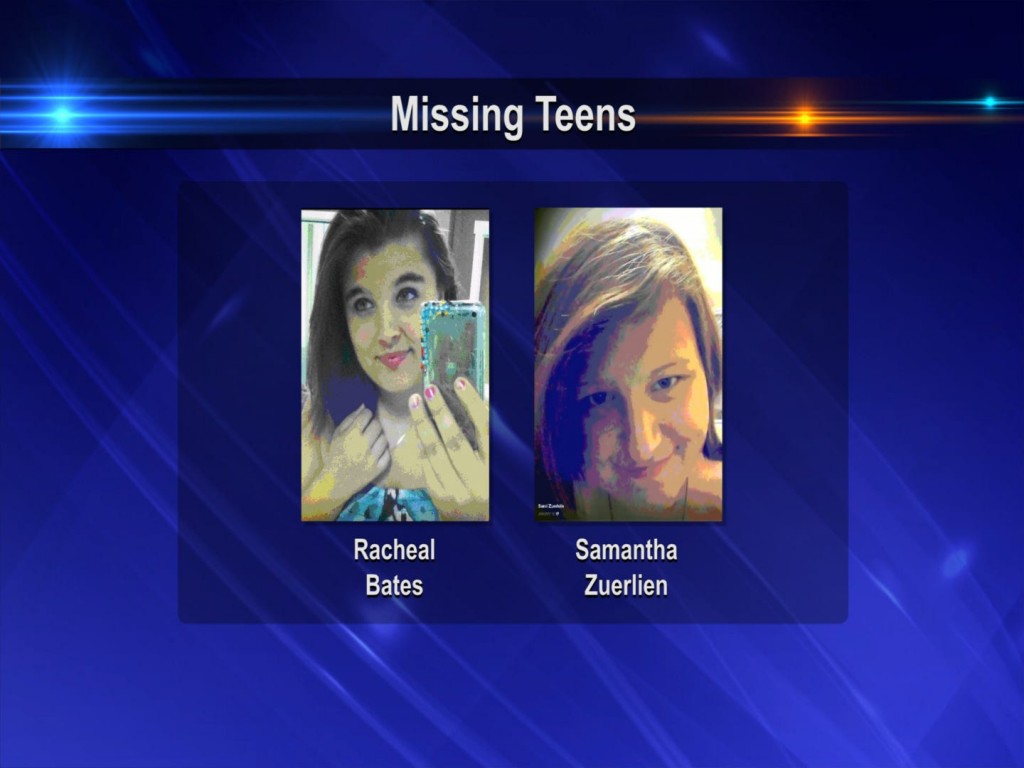 By: Brittany Paris
bparis@klkntv.com
Teresa Zuerlein has been worried sick. She hasn't seen her 16-year-old daughter, Samantha, since Saturday.
"She was going to meet a friend at a bowling alley who was here in town," Zuerlein said.
But Samantha didn't come home.
Police believe the teen is with 16-year-old Racheal Bates.
We talked to her dad on the phone. He says he last saw Racheal a week ago Sunday.
Dave Bates says his daughter told him she was taking out the trash. After about 20 minutes, he started wondering where she was.
Bates and Zuerlein say they're surprised their daughters would leave.
"We were shocked," Zuerlein said. "There had not been a fight or anything that was happening at home that would cause her to run away."
But police say the girls could be in danger, even though they left on their own.
"She did leave a note indicating that she may be harming herself," Zuerlein said of Samantha.
Police say the girls were last seen together on Sunday near the Falls Cities area, filling up their car with gas.
But officers believe they're heading to New Mexico, Wisconsin or possible Missouri.
They could be in a 1997 silver Lincoln Continental with Nebraska License Plates SBX421.
Samantha's parents say they just want the girls to come home.
"We've just been worried sick and we want them to be safe and we want them to come home so we can get Sami the help she needs," Zuerlein said.
Samantha's family says the girls have been friends for a few years now.
If you see the girls or know where they are, please contact police immediately.