Pool Broken Into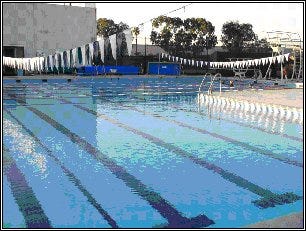 Police continue their search tonight for whoever broke into a Lincoln pool.
Captain Jason Stille says Meadowlane pool at 1300 Meadowdale was broken into sometime between Thursday and Saturday.
The suspects pried open the steel doors to get in.
Stille says nothing was taken…in fact, something was actually left behind… one of the tools they used to break in!
If you have any information about this pool break–in…police urge you to call crimestoppers.
That number is 475–3600.