Pool season coming to an end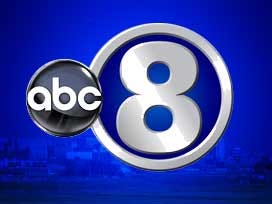 It's a sure sign summer is coming to an end.
Public pools are closing.
Four of the City's public swimming pools close in just a half an hour for the entire season.
So how are the kids taking it?
Splish splash summer time lovers.
Sunday marks the beginning of the end for public pool season.
"I'm upset because it's really fun coming here. You get to go swimming and see all your friends," says Cassidy Wilson of Lincoln.
But after three months of water slides and wading pools Connor Brown of Lincoln says, "I normally do the slides if it's on a hot day just because it's cool just swim around."
Arnold, University Place, Woods and Star City Shores pools will no longer offer these kids and escape from the heat this season.
Not that too many people were at the pool during the worst of it.
"Attendance generally drops a little bit when the temperature reaches around one hundred and when the heat index gets that hot we actually see a decline in the number of people that use the pool, " says Star City Shores Pool Manager, Deborah Moyer.
After weeks of intense heat Sunday's cool down is exactly what Star City Shores says they needed on their closing day.
Moyer says, "It's nice to have a cool day it's a good relief for the staff and hopefully the public will come out and we'll have a good number at the end of the day."
Total numbers the city can hope to hear soon but not until the rest of Lincoln's Public pools make their grand finale Tuesday evening.
A night that will surely be just as sad for the kids who are dreading the end of their long vacation.
Brown says, "It's kinda sad to see it go for the winter and school."
The Parks and Recreation Department is asking the public what they think of the public pools through an online survey.
The survey will ask you to rate the pools and give ideas about future programming.
To take the survey visit http://www.surveymonkey.com/s/publicpooluse.
For more information on City pools, call 441-7960 or visit lincoln.ne.gov (keyword: pools).