Pools see booming business during heat wave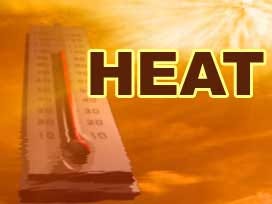 By: Megan Palera
mpalera@klkntv.com
Business is booming at Star City Shores. Kids, adults even twenty-something's spending the evening in the refreshing and cool water.
It's a cool shock to the system that is more than needed in this sweltering heat. 24-year-old Luke Flowerday and his buddies got off work early and decided a Tuesday night dip in the pool was the best idea they've had all summer long.
"It's been a super hot summer. Especially this next week coming up, look really brutal, we'll come back. It seems inevitable," said Flowerday.
It's crowds like this that are helping to make it a great summer for Star City Shores. Attendance numbers are way up, soaring past last year's.
"We definitely like to see lots of people come out and use the water and enjoy it," said Star City Shores manager, Jace Ahlberg.
More people are coming later in the day and staying until closing time at eight. It's great for business, but the constant triple digit temperatures aren't easy for the staff either. "It wears on the staff. It makes us tired, but luckily we can get in and swim too and enjoy ourselves," said Ahlberg.
It seems the best way to stay cool and have fun is a trip, or many trips down the water slide.
Most public pools in Lincoln close around six. Star City Shores stays open later, until 8 every night.