Possible mountain lion spotted near Fallbrook area of Lincoln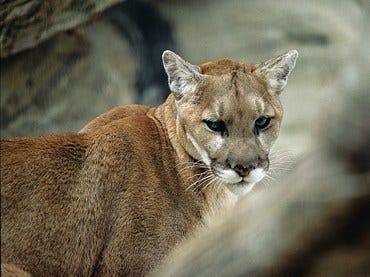 By: Hannah Paczkowski
hpaczkowski@klkntv.com
Fallbrook residents are on edge after an animal resembling a mountain lion was seen lurking around a field near NW 12th and W. Alvo Road. Game and Parks officials haven't confirmed whether or not the mysterious animal was a mountain lion.
"I think they should still keep an eye out for him because I'm sure he's still around here somewhere," Schoo Middle School mother Robyn Wise said.
As a precaution, Schoo officials didn't allow students outside until after school hours. Wise has a daughter at Schoo, she said she was relieved to hear her child was safe inside.
"I think they did the right thing by leaving them in school. I wouldn't want them outside running around, especially if he's still around here somewhere," Wise said.
We did reach out to Game and Parks officials and LPS, they didn't wish to comment at this time.