Postgame Notes vs FAU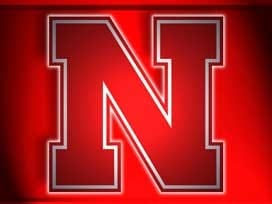 Nebraska Post-Game Notes
Nebraska vs. Florida Atlantic, Aug. 30, 2014
4 Nebraska's victory marked the 29th straight season it has won its season opener, extending the nation's longest winning streak in season openers. Nebraska has won 28 of its 29 season openers by nine points or more.
4 The win improved Bo Pelini's record at Nebraska to 59-24 moving him into third place on the Huskers' career coaching victory list. He moved past Frank Solich (58 wins) with today's victory, and trails only Tom Osborne and Bob Devaney on the Husker career wins list.
4 Nebraska rolled up 784 yards of total offense, including 211 yards in the first quarter and 446 yards before halftime. The 784 yards of total offense are the fifth-most in school history and the most since Nebraska gained 787 in a season-opening win over Utah State on Sept. 7, 1991. The 787 yards against Utah State are the most in an opener by the Big Red. The previous high total offense mark in Bo Pelini's tenure as Nebraska's head coach was 645 yards against South Dakota State in 2013.
4 Nebraska rushed for 498 yards in today's game, marking the 16th time in Bo Pelini's seven seasons Nebraska has topped 300 yards on the ground. The Huskers are 16-0 in those games. The Huskers' 498 rushing yards are the most under Bo Pelini, bettering 451 rushing yards at Kansas State in 2010, which is the last time NU had rushed for 400 yards in a game.
4 Nebraska has rushed for at least 229 yards in each of its past six season openers, including 300 or more yards each of the past two seasons.
4 Today's game marked the ninth time in Bo Pelini's seven seasons as head coach that NU has topped the 50-point barrier. It also marked the first time NU has topped 50 points in a season opener since a 52-10 win over Nevada in 2007.
4 Nebraska senior I-back Ameer Abdullah rushed 21 times for a career-high 232 yards in today's game. The 232 rushing yards bettered his previous career high of 225 yards against Illinois in 2013. Abdullah's rushing total today marked the 15th-most rushing yards in school history and the 37th 200-yard rushing game in Nebraska history. Abdullah, who notched his 18th career 100-yard rushing game, has four career games of 150 rushing yards or more. His 232 yards were the second-most by a Husker in a season opener, trailing Marlon Lucky's 233 yards against Nevada in 2007.
4 With his 232 rushing yards, Abdullah increased his career rushing total to 3,209 rushing yards and became the eighth player in school history with 3,000 career rushing yards. Abdullah passed the late Ken Clark (3,037 yards) and Calvin Jones (3,153 yards) to move into the No. 6 spot on the NU career rushing list. Abdullah is just 120 yards from the top five on the NU career rushing list (3,329 yards, Rex Burkhead).
4 The 232-yard rushing effort marked Abdullah's 18th career 100-yard rushing game, the third-most in school history, and the most among active FBS players. Abdullah trails Mike Rozier (26) and Ahman Green (20). Abdullah came into today's game tied with Eric Crouch who had 17 career 100-yard rushing games.
4 Sophomore I-back Terrell Newby notched his first career 100-yard game with 16 carries for 107 yards and two touchdowns. It marked the 76th double 100-yard rushing game by two Nebraska backs in history. Newby's previous career rushing high came with 76 yards on 15 carries against Wyoming in 2013.
4 Sophomore quarterback Tommy Armstrong Jr. completed 15-of-29 passes for a career-high 271 yards and two touchdowns. His previous career high was 173 yards last season against Northwestern, a mark he surpassed before halftime with 184 yards passing. Armstrong also finished with a career-high 333 yards of total offense, including 62 yards rushing and a touchdown on seven carries.
4 Sophomore receiver Jordan Westerkamp caught seven passes for 125 yards, setting career highs in both categories. His previous bests were five catches at Penn State and 104 receiving yards against Northwestern, both last season.
4Westerkamp had a 41-yard touchdown reception in the first quarter for his second career touchdown reception. Westerkamp's touchdown catch was the second of his career, adding to a 49-yard game-winning Hail Mary touchdown against Northwestern last season.
4 Senior receiver Kenny Bell caught four passes for 116 yards, including a 63-yard reception in the third quarter, marking the third-longest catch of his career. With his 116 yards receiving, Bell increased his career yardage total to 2,018 yards to become the third player in school history with 2,000 career receiving yards. He joined Johnny Rodgers (2,479 yards) and Nate Swift (2,476 yards) in that club.
4 With four catches, Bell increased his career receptions total to 138 and moved into third place on the NU career receptions list. In today's game Bell moved past (Marlon Lucky, 135 catches) and Terrence Nunn (136 catches). Bell is five catches from the No. 2 spot (Johnny Rodgers, 143 catches).
4 Bell and Westerkamp combined to become the first Husker duo to both top 100 receiving yards in a game since Marlon Lucky (IB) and Maurice Purify (WR) achieved the feat at Colorado in 2007. The only previous time that has occurred in school history was earlier in 2007 when Purify (WR) and Sean HIll (TE) both topped the century mark against Ball State. Bell and Westerkamp became the first pair of wide receivers in Husker history to accomplish the feat.
4 Nebraska did not turn the ball over in the game, marking the first time since the 2012 season opener against Southern Miss that the Huskers went without a turnover.
4 The Nebraska defense limited Florida Atlantic to 200 yards of total offense, marking the first time the Huskers have held a season-opening opponent to 200 or fewer yards since Nevada gained 185 yards in the 2007 season opener. After FAU gained 75 yards on its opening possession, the Blackshirts limited the Owls to just 125 yards of total offense the rest of the day.