Powdered alcohol gets the federal green light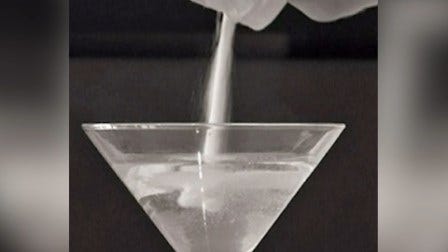 posted by: Laurann Robinson
It's called "Palcohol" and it's been given the green light by the federal government, but many states are making moves now to ban the sale of it. Right now, the sale of it has not been approved in Nebraska, but lawmakers haven't made it illegal either.
Hobert Rupe with the Nebraska Liquor Control Commission says the department has been following this new type of alcohol and has some concerns.
"It's going to be very easy to smuggle it into places like stadiums where alcohol is not supposed to be at. You add it to a bottle of water and, boom, you're drinking alcohol while you're watching the Huskers," said Rupe.
The potential for powdered alcohol being brought into the state of Nebraska has it's ups and downs, but the state does have one concern about it being brought into venues like the Pinnacle Bank Arena, where many of its events are alcohol–free.
The Nebraska Liquor Control Commission can vote to ban any shipments of "Palcohol" to Nebraska, but it would be up to lawmakers to make it illegal. And right now, there is no bill that would make that happen.
Some people at Pinnacle Bank Arena say they have concerns about the powdered drink making its way into the state…
"I think it could be a very dangerous thing for nebraska."
"I really don't think it's a great idea for the state. Mostly because, on behalf of young people and public places. The places where it would be banned, people will do anything they can to take measures to do what they want to do."
"I think it's a bad idea because you could take it anywhere. And you got people who could carry it in their pockets and go into sporting events where it's not supposed to be. And it's just not a good thing."
Jamie Tallman, the owner of N Street Liquor says even if the state does allow "Palcohol" in Nebraska, he'll proceed with caution.
"We're going to do our extra due diligence and maybe never bring this in, but if we do, it's going to be extra cautious," said Tallman.
Palcohol is not on the shelves yet. Although the maker hopes to have four flavors ready to go in some parts of the country by this summer.