Power cord starts house fire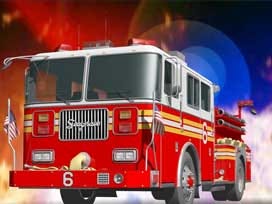 By: Kelly Sommariva
ksommariva@klkntv.com
In Northwest Lincoln, high winds fueled a fire. This time, everyone was okay, but the couple who lived there is left starting from scratch.
A hot day, gusty winds, firewood and propane gas. Fire investigators call it 'The Perfect Storm' for the blaze that destroyed a Lincoln couple's dream home near Airpark.
"I'm standing here watching this. Watching my house burn and there's nothing you can do but stand there and watch it," said Joan Davis, owner of the home.
Davis holds a photo of her grandchildren, one of a few things salvaged from their home. Investigators say a rolled-up, overheating power cord started the fire on the back deck.
"When it's stretched out, the heat can dissipate off the cord when it's bound together in a big bundle it increases that heat," said Inspector Don Gross with the Lincoln Fire Department.
Fueled by 35 mile-per-hour wind gusts, a propane gas tank and firewood, flames spread quickly up the siding and into the attic destroying nearly everything in the house. Davis's granddaughter, Gianna, was napping upstairs when the fire began.
"I was in the basement and I happened to look out and it looked kind of hazy, and foggy. So, I looked out the window and saw the smoke so I went upstairs, ran to the deck and that's when I saw the fire," said Davis.
Joan called 9-1-1 and her husband, Marty, before grabbing Gianna and running to safety. "It just scared me, all she said was the house is on fire and hung up. I thought, okay, hopefully she go grandbaby and her out, I don't care about the house. That can be replaced," said Marty Davis.
The Davis' had only been in the home for two years. Fire crews say it's a total loss. "It was our dream house. We looked and looked at houses and we found this one and just had to have it," said Joan.
The home and everything inside is valued at more than $150,000. Investigators were also hoping to find Joan's cat Gabby, but no word yet if the pet survived. Meanwhile, the family is staying in a hotel.