Prescott Elementary celebrates 90 years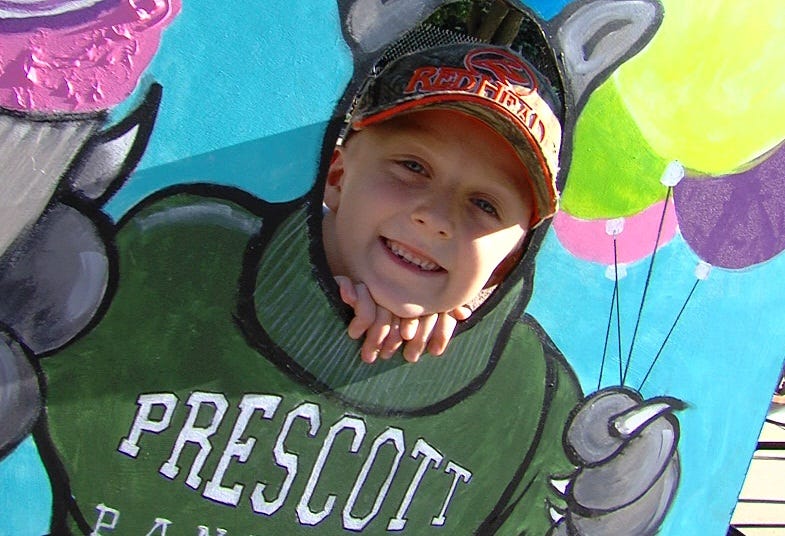 By: Lauren Fabrizi
lfabrizi@klkntv.com
Prescott Elementary in Lincoln celebrated its 90th year Friday. Students, faculty and parents came out for the school's 5th annual summer festival in commemoration.
Principal Ruth Ann Wylie said the school has evolved so much, so Friday's festival was a great way to not only celebrate but to also have the Prescott community reconnect over the summer.
"It's like a field of dreams as we have developed this over the last five years," Wylie said. "You'll see families walking in, the community walking into this beautiful area. We so enjoy it."
Some of the crowd favorites at the festival were the jugglers, face painting and petting zoo.
"I like that there's animals, it's kind of fun to look at them," Lianna Peters said. "It's like it's a zoo but it's actually not, because it's small."
The festival saw a number of generations: students, parents and even grandparents.
"It's pretty fun to carry on that tradition of thousands of families that have come before and thousands that hopefully come through in the future," Jon Carlson of Stronger Safer Neighborhoods said.
Principal Wylie said she plans to connect with more alums so they can come back and see the school's progress. She also said she's looking forward to next year's festival and many more.