Presidential bobblehead nods into Lincoln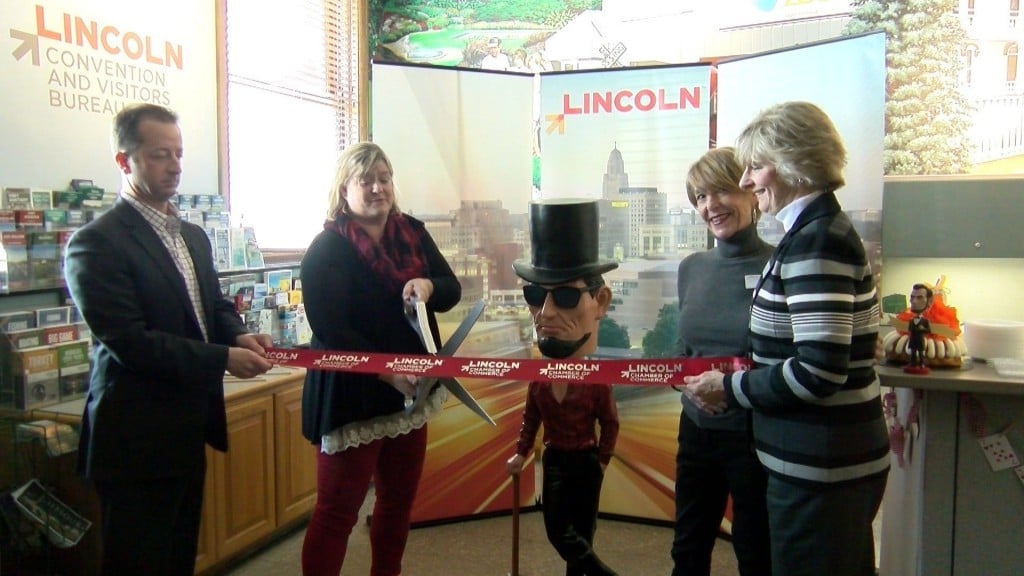 Posted By: BriAna Campbell
bcampbell@klkntv.com
That's right, a five foot tall bobble head of Abraham Lincoln is now on display in the visitor's center.
"We wanted to create a destination with our visitors center, give people a reason to come down, snap a photo, and take something home with them about something really cool that they saw," said Jeff Maul, executive director of the visitor's center.
The Lincoln Convention and Visitor's Bureau unveiled the bobblehead of the capital city's namesake today, on Lincoln's birthday.
Maul says the display of Abe Lincoln is a much needed addition to the city.
"i don't think we've really done a good job of really kind of showcasing the fact that we were named after our president," said Maul.
The statue can be found at it's home at the Lincoln Visitor's Center, and taking a picture with Honest Abe can get you a lot more than just a momento.
Upload your photo to Facebook or Twitter using #AbeLNK to enter the Lincoln Convention and Visitor's Bureau social media contest, running from February 12th to March 5th, and be sure to tag the Lincoln Convention and Visitors Bureau in your post. The best photo with Abe will win the grand prize which includes an overnight stay at the Graduate Hotel, a $50 gift card to John J's Chow Hall and two tickets to see Kinky Boots at the Lied Center for Performing Arts on March 9th. They will also be giving away two LNK swag bags filled with a branded Yeti tumbler, t-shirt, notebook and socks.
"This is just another reason for people to come and acknowledge the fact that yeah, this is his 209th birthday, but he was a very important part of our country, as well as our city," said Maul.
And of course, the ceremony ended with a rendition of "Happy Birthday" to Abe.