"Prevent, Don't Provide" initiative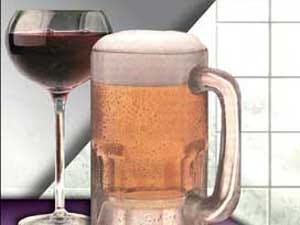 Nebraska's first lady reminded adults on Thursday that buying alcohol for minors is not only illegal, but it can be deadly.
"Prevent, don't provide" is a message some Nebraska beer distributors hope will stick. Nebraska First Lady Sally Ganem says, "our children need, they deserve to know without a doubt, that underage drinking is not acceptable. Period. And efforts like this help reinforce that message."
Alcohol is the most widely used drug by young adults and kills more children than any other drug.
Four years ago, 18-year-old Shelley Thompson was killed when she fell out of a moving vehicle. She was on her way home from a party where alcohol had been served by an adult.
Ganem says, "there's nothing more important to a parent than a child's safety and health. Alcohol, frankly, affects both."
The new initiative makes stickers, window clings, and signs available to liquor retailers across the state. The message is clear: don't buy for minors.
It's sponsored by the Associated Beverage Distributors of Nebraska and the Nebraska Liquor Control Commission. Ganem says, "anytime somebody is thinking about buying for that high school kid who gave them a twenty dollar bill, they see the signs here, and they're thinking, 'hey, wait a minute, maybeIi shouldn't do this,' that's a win in our book."
The hope is that stores with liquor licenses can be part of the solution instead of the problem and so families, like Shelley Thompson's, don't have to mourn the death of their children.