Program helps grieving students, lends support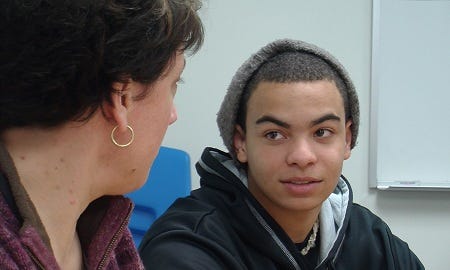 By: Cole Miller
cmiller@klkntv.com
Coping with the death of a loved one is never an easy process. It can be even tougher when you feel like you have no one to talk to and you're just a teenager.
A new partnership between Mourning Hope and Lincoln Public Schools as helping to make things easier. The first of it's kind program is all about bringing resources to the students, helping to make the healing process more accessible and comfortable.
They say laughter is the best medicine, and for these students at Lincoln Southeast High School, it's also a welcome sound.

"My dad passed away 2 months ago," Sophomore Becca Baillie said.
Their stories are similar in that they've all lost a loved one.

"After awhile it just slowly starts to hit you. It doesn't really come all at once," Junior Matt McGuire said.
Lincoln Public Schools has teamed with Mourning Hope to offer students an outlet for sharing their emotions and feelings.
"Talking about it is always better than bottling it up," Baillie said.
And more importantly, it's who they're talking to.
17-year-old Matt McGuire says his mom died when he was just 7. And then his father when he was 14.
"A lot of times, it's really hard to talk to even your best friends about it because they can't really understand what exactly you're going through," McGuire said.
The students meet once a week over an 8-week period. The program is the first of its kind to be offered inside school walls.

"The very first group meeting we had, the students were quiet, but they've really come out of their shell," Southeast counselor ReeAnna Armogost said.
"They do a great job in supporting, but I say the big thing is listening."
Along with listening, they also do activities. For example, rebuilding broken tiles that represent their identity before and after losing a loved one.
Now, these students are encouraging their peers to reach out.
"I'm sure there are more kids that have had this happen to them that didn't come to the program," McGuire said.

Three other schools here in Lincoln are trying out the program, they're Schoo and Saratoga Elementary and Bryan Community. The hope is to keep this program going by adding it to more schools in the future.