Program helps high school seniors with college applications.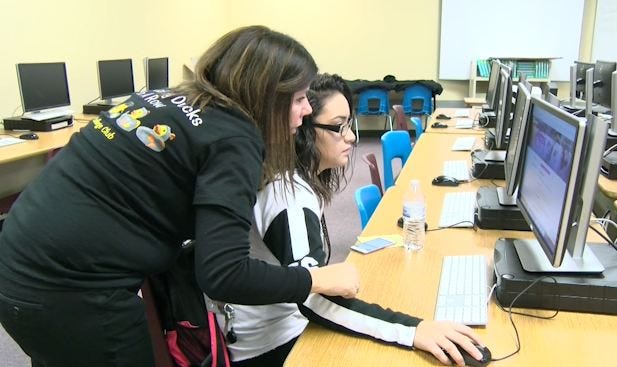 Posted By: Veronica Ortega
vortega@klkntv.com
EducationQuest has brought its national campaign Apply2College to Nebraska high schools. More than 150 schools are participating statewide and that includes all Lincoln Public Schools.
For senior Viviana Mondolla Garcia the program was a huge help. She hopes to one day go to medical school.
"I have no clue where to look and stuff. The counselors are really helpful," says Viviana Mondolla Garcia.
Officials at Lincoln Southeast High School say they're thankful for the opportunity to help.
"We just really feel like this is a great benefit. There are lots of resources here to help and they can ask us questions and we can get their college applications completed," says Counselor, Kelley Winter.
Everyone gets a t-shirt and takes a picture to proudly show which college they hope to attend. Teachers are even letting students take time away from class to fill out applications.
"A lot of people were there to help and we were just able to get it done in under an hour," says senior, Brennan Roberson.
Application deadlines are fast approaching and some students who have already completed the process have this advice.
"Take all the help you can get. Don't turn any help down," says Brennan Roberson.
"Ask any questions even if they think it's not an important question. They're really open about it so they're going to help you to do your best," says Viviana Mondolla Garcia.
For a complete list of participating school click here: https://www.educationquest.org/professionals/nebraska-college-application-campaign/