Proposed sports complex sparks concern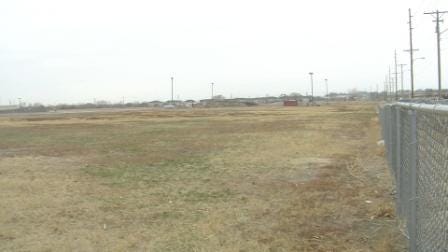 By: Lauren Fabrizi
lfabrizi@klkntv.com
A new sports complex that's in the works is raising the question if there's a need for more softball fields.
The proposed complex, called the Great American Sports Park, would include 10 synthetic turf softball fields, an indoor facility and possibly a hotel and restaurant.
The $45 million project would take up about 65 acres near Sun Valley Boulevard and Charleston Streets, west of Oak Lake.
It would be privately developed by the owners of Sandquist Construction, as well as the state director of girls fast pitch softball and his wife.
"The demand is there," Scott Sandquist, one of the developers, said. "Ask any parent who has kids that play ball, they'll tell you Lincoln has a deficiency."
The fields would not only be for softball, but would also accommodate youth baseball.
Tom Rathe of the Lancaster Youth Softball Association said he's all for more baseball fields, but with complexes like Doris Bair that have been in Lincoln for years, he doesn't think there's a demand for more softball fields.
"We just don't see the need, and feel they'll go under utilized," Rathe said.
Rathe said Doris Bair only fills about half its time slots and said management rarely has problems accommodating tournaments. With Doris Bair being a non–profit, Rathe's concerned the new for–profit complex would take away too much revenue from them.
"Decrease in revenue will make an effect on how we can operate the place," Rathe said. "We're questioning if we can operate. We may not be able to survive."
But Sandquist said the new complex would bring in more tournaments to Lincoln. He said facilities like this are becoming popular nationwide, and that Lincoln has some catching up to do.
"We want to make this park with lots of amenities that people want to return to," Sandquist said. "That's where the success will lie."
Both sides said they're working together to ensure there will be a plan that will benefit both complexes. The new complex still awaits approval from the city council.