Public ranks priorities for Lincoln's next budget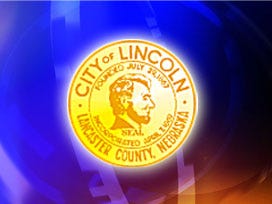 Not long ago, the city created a link on its website called "Taking Charge". It offered a chance for you to voice your opinion on shaping the city's upcoming budget. Now, the mayor will take the results and try to come up with a budget that everyone can agree on.
Dick Patterson has lived in the Woods Park Neighborhood since 1977. He says he's fallen in love with it but given that's an older area, it hasn't always been easy to keep up. "Living in an older neighborhood is a continuous process of working with people in the city to make sure the neighborhood stays strong and vital."
Just around the corner is exhibit "A"- a worn down, vacated home that's become an eyesore. It's one reason why Dick thinks it's important to make neighborhoods a priority in the 2010–2011 city budget. "Quite often your home is your biggest investment. When you go to see it, you want to get your money back. The only way to do that is keep it maintained."
Out of all the categories, a safe, clean and attractive neighborhood is at the top of Dick's list of priorities but as a community, you ranked it fourth.
Based on how the public voted on the city's website, keeping the crime rate low and traffic safety ranked number one. Economic opportunities came in second and third on the list was keeping the community healthy and active. Efficient transportation rounded out the top five.
Mayor Chris Beutler will take the results and incorporate them into the budget in September. The items ranked the lowest may not receive funding come next year. He says, "it's a plan that expresses our hopes and aspirations. It's a blueprint with a kind of Lincoln that we want in the future."
In the upcoming weeks, the mayor will give us more insight into what will be in the budget. You have until August to get on the website and voice your opinion. To do that, visit http://lincoln.ne.gov/City/Mayor/takingcharge2010/index.htm
To provide input on what's most important to you… You can follow the link on our website at klkntv.com.