Public tours new Lancaster County Detention Center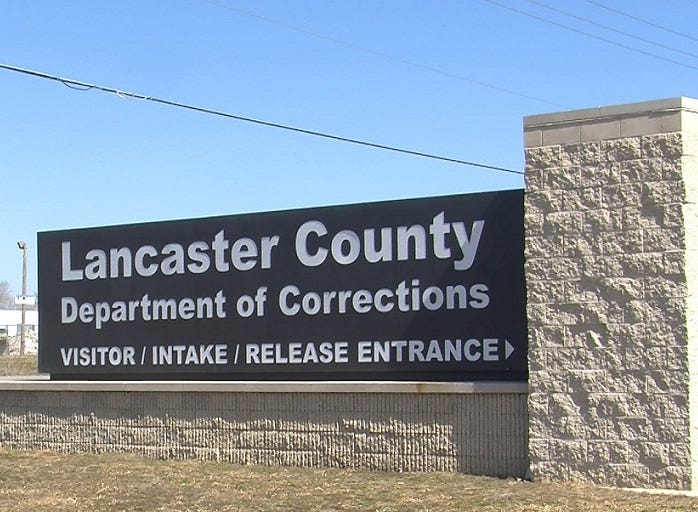 Posted By: Brittany Paris
Bparis@klkntv.com
About 250 people toured the $65 million facility Monday afternoon.
It's been almost four years since Lancaster County broke ground on its new jail… and it's come a long way.
With the cutting of the ribbon, the new Lancaster Adult Detention Facility on West O street is ready for public tours. County officials say they want the public to get a behind the scenes look at their new safety complex before it's put to use. They hope to officially be open some time this summer.
"We want people's curiosity to be manifested in actual reality. They can actually come out and see the facility that's gonna be here a long, long time," Director Mike Thurber said.
Deputies lined up, ready to lead 250 Lancaster county citizens through the complex.
The journey through the jail lasted about an hour and a half as people made their way through modern cells, an updated kitchen, and card operated doors.
The building sits on 38 acres of land and can hold up to 779 beds. With room to grow if ever needed. People were eager to finally see the finished jail.
"Well, I'm excited to see it. I've been watching it grow for the last couple of years. From the road, it looks tremendous. We need something modern like this," resident LaVern Priest said.
If you couldn't make Monday's tour, you can still go behind bars between now and the end of April.
"Go take a look at this. And I would encourage you to go have your loved ones and your grandchildren come down and go through this," County Commissioner Larry Hudkins said.
The facility is also hosting an Overnight Shakedown April 4th through 6th. You'll have the opportunity to do some time and spend the night in jail. A donation of $30 is asked, and the money will go to the Child Advocacy Center and Operation Santa Claus.
For more information on the Overnight Shakedown and tours, you can sign up a: www. tinyurl.com/jailtours or at any Three Eagles communications stations website.