Race to protect Hamburg, IA from rising river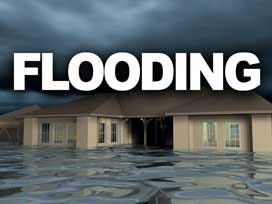 With the eleventh hour quickly approaching, crews are stepping up efforts to stop the water before it reaches the small Iowa town. Several departments have been working for a week now. They're scrambling to raise the levee by several feet in hopes of stopping the water.
With no immediate way of knowing when the water will reach the town of Hamburg, the pressure to stop it is really on. Crews have been working tirelessly to raise the levee by about 3 feet. It's a last ditch effort to spare the town.
"The original elevation of the levee was supposed to be about 916. And surface elevation…now we're raising it to 916. Some of the models suggest the water could come up as high as 918," Col. Bob Ruch said.
The levee was meant to be a temporary one. Crews first started work on it about a week ago. But after Monday's main levee breach, those same crews are now putting their faith in it. Officials tell us it's extra sturdy, made of clay, and stretches about 2 miles around the town.
"It's obviously, you know, to the standard where we would build a permanent levee. So…very, very pleased with what we've been able to do here," Col. Ruch said.
For now, officials are unsure of the exact time when the water will hit. So for those working on raising this levee it's a race against the clock. And even when the job is done, the battle won't be over.
"Once you get a levee in you continue to have a fight. You look for seepage. We'll have patrols out here on the levee looking for boils and things like that," Col. Ruch said.
Crews are hoping to finish the job by Wednesday night. But if this levee doesn't work, parts of the town could be covered by as much as 10 feet of water.