Rachel Hofstra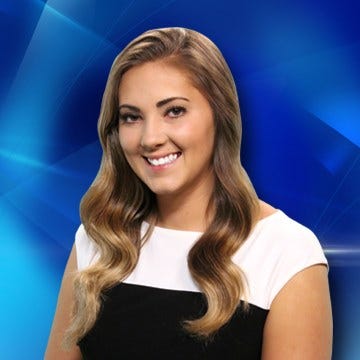 Rachel is from Spirit Lake, IA. Her family means everything to her. "They are my best friends", she says. "Almost all of my childhood memories are with my brothers. We always were outside playing sports and causing trouble", Rachel adds.
Unlike many people in broadcasting, Rachel didn't grow up dreaming of being the next Diane Sawyer or David Muir. "It just happened and now I love it", she says. She graduated from UNL from the Journalism and Mass Communications College. During school, she interned at Channel 8 KLKN-TV. That led to a full time job as a video editor and now as a photojournalist for Channel 8 Eyewitness News. "It's an amazing way to help people and tell their stories. The good, the bad, their successes and their tragedies. It's all amazing and I am honored to help share our community's stories".
If she has any spare time, she likes to spend it with friends and family. They like to try new and adventurous activities. They have even tried skydiving.
rhofstra@klkntv.com
Facebook-Rachel Hofstra Channel 8 Eyewitness News
Twitter-rhofstraklkn