Radiation 'Seeds' Give Cancer Patient Hope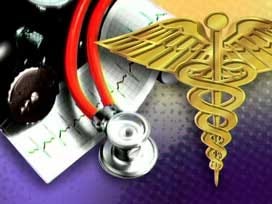 It's hard to stay optimistic when you're told you have cancer, but one woman had an extra bit of hope you need to keep going.
Arm-and-arm, Helga Guyer walks with the two doctors that changed her life.
After being diagnosed with colorectal cancer last year, Guyer tried just about everything to get rid of her growing tumor. From chemo to radiation, nothing worked.
In fact, her tumor was so close to her small intestine, that more radiation would have caused more damage than benefit.
Her last hope was radioactive seeds. "What do I got to lose, let's do it and thank you, thank you, it's gone."
Smaller than a grain of rice, it's basically radiation in a seed. They're injected right into the tumor and eat away at it. It's called intraoperative bracytherapy.
Working together, Dr. Joseph Kam Chiu, a radiation oncologist, along with Dr. Michael Jobst, a colon and rectal surgeon, helped save Guyer's life.
Dr. Jobst says, "no good physician can ever guarantee a cure, but I feel like this has given us a better opportunity. This was the best opportunity available to try and cure this cancer."
And so far, so good. A few months after the surgery, the tumor is gone, Guyer is feeling better, and starting to enjoy life again, pain free.
"It doesn't mean its going to be gone forever. I don't know, I hope so but I'm so much better feeling and all of that."
Guyer will continue to visit the doctor every couple of months to make sure the tumor doesn't come back