RadioShack files for bankruptcy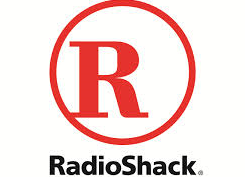 Posted By: Camila Orti
A retail icon is closing up shop, but not here in Lincoln.
RadioShack officially filed for bankruptcy on Thursday, and plans on selling more than half of its 4,000 stores.
"I never thought a company like that would be filing for bankruptcy," RadioShack customer Joe Pella said.
According to a news release, the 94-year-old electronics retailer agreed to sell between 1,500 and 2,400 of its stores to Standard General, who is also working out an agreement with Sprint. The rest of the locations will close down.
The good news for Lincoln is all three of its RadioShack stores are not scheduled to close anytime soon.
"It's business as usual, nobody's told us we need to start packing our things or anything like that," RadioShack employee Kory Turner said. Turner has been working at the Gateway Mall location for six months. He says the news was both shocking yet somewhat expected.
"I kind of keep track of the stock market a little bit so I kind of saw the numbers falling," Turner said.
Customers like Pella are happy the Lincoln RadioShacks aren't on the possible closures list, at least for now.
"That's kinda the first place I go and look because it's got the best prices," Pella said.
"There's a lot of things that I personally buy here even as an employee so I mean, we need RadioShacks around," Turner added.
There are 1,784 stores on the possible closures list from RadioShack's website, one of those is in Omaha and one is in Bellevue.