Raising Awareness For Multiple Sclerosis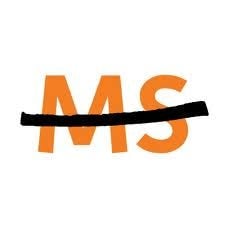 By: Cole Miller
CMiller@klkntv.com
Antelope park turned into a sea of orange this morning. As hundreds of people came together to raise awareness for multiple sclerosis.
Every one of these walkers wants to help end multiple sclerosis, or M–S, including 32–year–old Jill Heese, who was diagnosed with the neurological disease in 2005, after feeling numbness in her legs. "When it initially occurred, to just hear that I might have ms, I really didn't know anything about it," she says.
She found that it affects everyone differently, about 400–thousand Americans suffer from MS. Some people lose their vision, others, their ability to walk. "It's not cool. I hate this disease, that's why I'm out here, I hate it. I'm not just walking because it's a beautiful day outside, I'm scared about my future, but you do what you can," Heese says.
Now in its 8th year, "Walk MS" is bigger than ever here in Lincoln. Nearly 400 people turned out to raise more 40–thousand dollars to help fund research and patient programs. Vanessa Dobles with the National MS Society says, "it's about 100 more people than we had last year. So, that tells me we're doing our job, we're getting folks interested and just creating more of a voice for those living with MS."
Heese says living wasn't easy at first, but through persistence, she's relearned how to swim, box and her favorite…run. "and thank God I can still run! there are a lot of people out here that haven't been as fortunate as me. The first 5 years of ms really kind of dictates how it's going to play out for you and I've been very fortunate, we'll see how it goes. I'm going to run as a long as I can."