Randolph Elementary playground project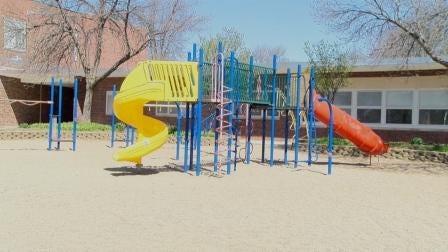 Randolph Elementary in Lincoln wants to make their playground safer for kids, but they need the community's help!

They're raising money to replace the rocks on the playground with rubber matting. Randolph PTA says the rubber is designed to be flexible and springy. This allows it to act as a cushion against impacts and reducing the risk of serious injuries at the same time absorbs the sounds rather than reflecting it. The PTA says it's old and could definitely use some love! Their goal is $15,000.
There are two ways you can donate.
You can send a check to the school. Please make them payable to Randolph PTA and mail them to the school at 1024 S 37th St, Lincoln NE 68510 and note "Playground Project" on checks.
There's also a Go Fund Me Page, just follow this link: Randolph Playground Project.