Rangel family honored with Magic Moment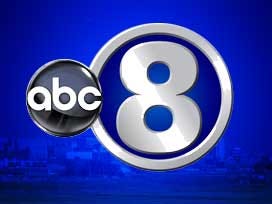 By: Ashley Harding
aharding@klkntv.com
One lucky Lincoln family is getting some early Christmas presents thanks to the "Magic Moments" program. Joy Rangel and her five kids are this year's first recipients. The family has been through a lot this year. 14-year old Madison is undergoing chemotherapy and radiation treatments after having a mass removed from her brain last month.
"It's great to think there's someone that went through, you know, took the time out of their daily lives to think of us," Joy Rangel said.
"Magic Moments" is sponsored by Union Bank and KLKN-TV. There's plenty more "Magic Moments" to come…9 more to be exact…and we'll be sharing them with you.