Rape Suspect Held On $2 Million Bond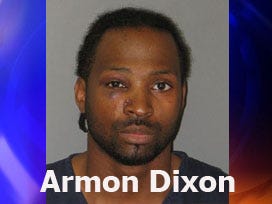 A Lincoln Man charged with two rapes and robberies in Lincoln is being held on $2 million bond.
29-year-old Armon Dixon is charged with the recent sexual assaults and robberies at thel Casey's convenience store at 55th and Superior and an apartment complex near 31st and North Hill Road.
During a court appearance today, the Lancaster County Attorney's office asked a judge to deny bond but the judge denied the motion.
Armon is also charged with resisting arrest and assault of a police office after he tried to steal an officer's gun during questioning.