Raymond man fatally shot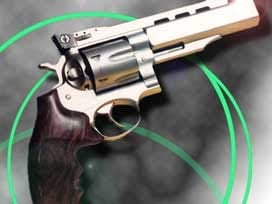 By: Ashley Harding
aharding@klkntv.com
Authorities say 74-year-old Thomas Schlender was shot as he was driving through Mississippi early Tuesday morning. Now, as the news of his death spreads, those who knew him are opening up.
Thomas Schlender had worked for LES for more than 30 years. His sudden death comes as a shock for his friends and former co-workers.
For those who knew Thomas Schlender, he was a man who worked hard and always put his family first. The 74-year-old had worked more than three decades before he retired. His death comes as a shock.
"I thought of Tom's family and the devastation that would be for his family. I know that his family loved him and he loved them dearly," said David Brozek, a former LES co-worker.
Authorities say early Tuesday morning, Schlender was driving through Mississippi on I-55 when his pickup was shot at. He was on his way to Florida to pick up his grandson. Schlender was hit, and he died.
Friends and neighbors in Raymond tell us he adored spending time with his grand kids. He had 12 of them, and also took care of his wife who is confined to a wheelchair, but he also had a lighter side.
"He was a guy that just told me stories and was just joking and fun and fun to be around, and fun to talk to," said Doug Joe of Raymond.
His death is still under investigation, and at this point, there are more questions than answers. Authorities say they're not sure whether the shooting was random, or if Schlender had been targeted. But to those who cared about him, his death leaves a void.
"To have such a quality person such as Tom go in the way that he was, he died. It's just sad and my heart goes out to that family," said Brozek.
At this time, Schlender's family is making funeral arrangements. Again, his death is still under investigation.