Realtors calling it a seller's market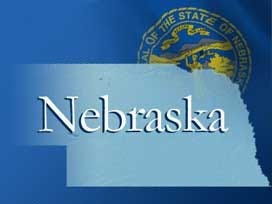 By: Cole Miller
cmiller@klkntv.com
Realtors say homes priced well and in good condition are selling extremely quickly and buyers aren't seeing many to choose from.
It's a sign anyone trying to sell their home wants in their yard: sold. Here in Lincoln, realtors say we're in a "seller's market." Meaning, more people are looking to buy than to sell. This past March, there were 400 fewer homes listed than March of last year.
And it has it's perks for the seller. "They are getting a lot of looks, perhaps in some cases multiple offers. They're getting offers at or pretty close to their list price," said Joanne McCoy of Wood Bros. Realty.
Joanne McCoy has been working closely with Edward and Luanne Sewell on selling their home. In just two short weeks, they found a buyer.
"It was such a simple process. I was quite surprised at just how easily it went I guess. It was very smooth," said the Sewells.
McCoy says more people want to buy for a few reasons. Interest rates are still very low and home prices haven't gone up much. The latter may scare some sellers, but McCoy says the pros outweigh the cons. "They are still coming out on the winning end. I would say, by getting their home sold and being able to move into a higher priced home with the low interest rates."
Still on the fence about selling? The Sewells say ask questions and talk to a realtor. It could be a good move. McCoy says this is a trend that is popping up around the country, but some homeowners are simply refinancing and staying put.