Recent firefighter's death shows on-duty dangers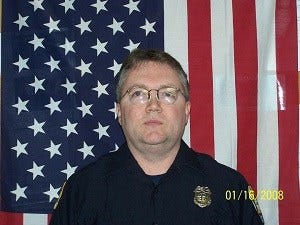 Posted by: Marlenia Thornton
mthornton@klkntv.com
Lincoln Fire and Rescue is mourning the lost of one of its own.
Firefighter Dave Luedtke died from brain cancer July 3rd at his home.
The 29–year veteran was laid to rest last Friday.
"Dave was a very hard working. He was dedicated to his job," Lincoln Fire and Rescue Battalion Chief Jeremy Gegg said.
"He didn't seek a lot of attention. He was one of those firefighters who showed up everyday did what we supposed to do," He continued.
The 51–year–old was diagnosed with the illness less than a year ago.
The rate of cancer is higher among firefighters than the general population.
They're at high risk for exposure to carcinogens and other toxins.
Battalion Chief Jeremy Gegg said Luedtke's passing is a harsh reminder of the dangers of the job.
"It's very sobering. You know many of us who have been on the job for quite some time know we've been exposed to things that is bad for us," Gegg said.
Local firefighters are taking actions to try to lower the risk.
For example, they each get two sets of protective equipment and yearly physicals for early detections
They said it's tough to see a co-worker struggle with cancer.
"It's pretty heartbreaking, so anything we can do to try to reduce the risk. It's definitely something we're trying to do."
LFR said Luedtke is the 4th line of duty death from cancer.