A quick look at the bills passed this legislative session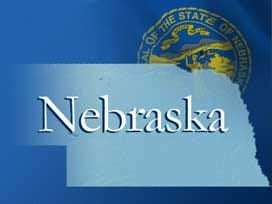 By: Ashley Harding
aharding@klkntv.com
From the Keystone XL Pipeline to overhauling the child welfare system, state lawmakers just ended a very busy 60 days.
It is the last day of the legislative session, and although it might be short, there's no denying it has churned out some very interesting bills.
With more than 1,100 bills introduced and countless put up for debate, and in a two month time frame, it's been quite a busy session!
For some, the most memorable moments came when they passed five bills to help bring change to Nebraska's child welfare system–a system which has received heavy criticism over the years.
Senator Colby Coash said, "So I think we've put the pieces in place and now we've just got to make sure we continue to support it. Make changes as we need to."
Other memorable moments came when the state took on the intended route for the Keystone XL Pipeline.
A bill was passed to set aside the funds needed to find an alternative route. One which would take the pipeline out of the Sandhills.
Also high on the list of debate this session, and for most, was how to balance the budget. For some, coming to an agreement was difficult and at times, contentious.
Senator Tony Fulton said, "You do that to the tune of three and a half trillion dollars every year. It's significant, so that's probably been the most challenging thing down here."
All in all, hundreds of bills were tossed around. Some made it through, some fell apart but no doubt it's been a productive 60 days.
And for Fulton of Lincoln, who now finishes out his last term, being able to end on a positive note leaves him with a sense of pride.
"It's just been a great privilege and I'm always going to look back on this as just that," he said.
and many of the state senators I spoke with today say they're ready for a break.. And they also said.. As far as next session goes.. They've got their work cut out for them.