Recycle old electronics at free event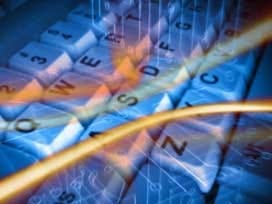 Whether it's an old cell phone, computer monitor, keypad or even printer, once they stop working many people don't know how to properly dispose of them. Schrock Innovations is holding a free recycling event this weekend to help you out. The store will wipe your old hard drives and data chips so none of you personal data gets out.
Schrock Innovations CEO Thor Schrock says a lot of your personal information, like tax returns, credit card numbers and account passwords that don't go away when you're done using them. "They are still stored in there, so it's important when you get rid of these devices to have them recycled some place where you're sure your data is going to be destroyed before the unit is sent anywhere else."
Schrock says hard drives and cell phone data chips will never leave the store; they will be wiped clean then destroyed. The rest will be sent to recycling centers that properly dispose of the parts.
Electronics like TV sets and VCRs will not be accepted.
To recycle your electronics, stop by Schrock Innovations, near 27th and Pine Lake this Saturday or Sunday.