Red Cross giving holiday cards to soldiers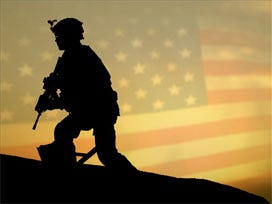 By: Sabrina Ahmed
Sahmed@klkntv.com
Holiday season is in full swing, and while we celebrate here, thousands are serving our country overseas.
To show thanks, groups are joining together to send holiday cards to heroes around the world.
People of all ages are writing letters. Five year olds saying "thank you". Veterans telling soldiers,they know how they feel.
"Know that I am thinking of you…and that you never lose hope for long."
Letters like this line the table of the red cross. They're all meant to keep the sprits of soldiers high.
"If a person is stationed over seas anywhere, they've gotta get those letters from home, they've just got to. really makes it special," Veteran Gary Floyd said.
Floyd said getting letters to remind him where he came from when he served in Vietnam, made being away just a little bit easier.
"It's nothing like getting a letter from home because that reminds you where you came from and what it took to get you where you are," Floyd said.
And that's exactly what the American Red Cross is trying to do. "Holiday Mail for Heroes" is a program to get small messages to people serving our country, or who have served our county, all over the world.
They're accepting holiday cards to provide a "welcome touch of home".
"They know that they are cared for and they're missed, and they know that people want them to come back—safe," Floyd said.
He said, for veterans like him who didn't get cards from strangers who cared, this will be a nice touch.
"It'd make me realize that someone other than family is thinking about that—that might be kinda nice."
If you'd like to donate a card, they are being accepted at multiple locations.
You can mail cards by December 7th to:
Holiday Mail for Heroes
PO Box 5456
Capitol Heights, MD 20791-5456
You may also drop them off at Senator Mike Johanns' office.
There are a few guidelines for writing them and what they can include , but the Red Cross welcomes as many cards as they can get.
-Ensure all cards are signed.
-Use generic salutations such as "Dear Service Member." Cards addressed to specific service members cannot be distributed through this program.
-Only cards are accepted, no letters.
-No personal information in the card, other than your name.
-Do not include inserts of any kind.
-Please refrain from using glitter.
For more information on "Holiday Mail for Heroes", visit the Red Cross web site.