Red Cross trains volunteers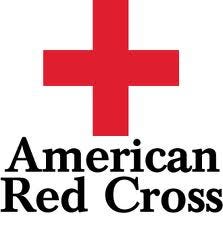 The tragedy in Joplin has inspired many people to help during emergencies. They attended a meeting Wednesday night held by the American Red Cross.
With the number of dead and missing continuing to climb after a series devastating tornados in the Midwest, some Lincoln residents say now is as good a time as any to get involved. Emma Grasmick says, "It can happen at any moment and I just hope that if it was happening to us and to my family, someone would reach out and come help us."
The Cornhusker chapter of the Red Cross hosted a two day training session to get would–be disaster volunteers up and running. Tuesday's meeting attracted 24 interested volunteers. That number doubled Wednesday night. Chris Graves says he's inspired by his own experiences. "I spent most of my life in Joplin and lost some family and friends. No communication with others and just trying to get down there and help out."
Grasmick adds, "Imagine that's your home being whisked away or washed down the street and you don't know where your belongings are, your loved ones."
Red Cross officials say this is a good incentive to act on behalf of others and your town. Nathan Woodruff says, "Every national disaster is someone's local disaster. The first people on the ground at any disaster, however large or small it is, are local active responders."
Those attending the meetings have more classes to take before they're officially approved volunteers. After being approved and processed, they can be dispatched to disaster zones.