Red Out Around The World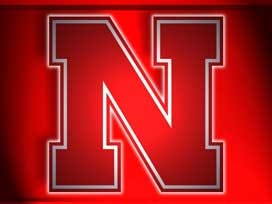 Lincoln, Neb., Aug.18, 2010 — Husker fans are known for travelling well in support of the University of Nebraska football team. With the Aug. 17 launch of the new "Red Out Around the World" website, now Husker fans everywhere can show their team spirit and their connections to Husker Nation from all around the world – not just at the stadium.
The website – http://redoutaroundtheworld.com – lets fans plot their location on a world map and see how many other fans are in all 50 states and every country on the globe. Fans can also use the site to access other fans' Red Out Tweets and Flickr photos and read Facebook updates and stories from campus.
"The goal of Red Out Around the World is to connect, celebrate and salute Husker fans across the globe for their unparalleled support," Nebraska Athletic Director Tom Osborne said. "We want to showcase the depth and breadth of support from Nebraska football fans and give them a way to connect with each other and the Athletic Department."
This is the first-ever attempt at a coordinated worldwide Red Out – calling on all fans to wear red on game day in the stadium, at watch parties and at home wherever they are in the world — led by Nebraska Athletics in collaboration with University Communications, the Omaha World-Herald, and the Nebraska Alumni Association.
"While we look forward to the worldwide Sea of Red on Oct. 16 with great anticipation, it is important to note that we will use this theme all season long as we recognize our fans across the globe for their support of the Huskers," said Nebraska assistant athletic director Michael Stephens. "I'm sure the energy that millions of Husker fans can produce will support the team throughout the schedule."
The focus is engaging and energizing fans, with opportunities to win prizes. Beyond providing the chance to see the global reach of Husker spirit, the site offers participants one daily prize beginning today through Oct. 16, and the chance to win the grand prize awarded on Oct. 2: two tickets to the Nebraska vs. Texas football game on Oct. 16 and a two-night stay in the Holiday Inn Lincoln-Downtown.