Red Team Evens Fall Series in Game Two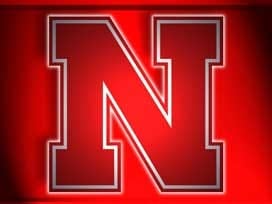 Posted By: Sports
Story Courtesy: Nebraska Athletics
Lincoln – Behind a combined one-hit effort from Jake Hohensee and Reece Eddins along with three runs in the first inning the Reds evened Nebraska's Red-White Series on Monday night with a 4-0 win.
Hohensee started for the Reds and went 4.0 strong innings, giving up just one hit while striking out three. Eddins then closed out the game with 3.0 no-hit innings of relief.
The Reds took the lead for the second straight game and this time held on for victory. Jake Schleppenbach led off the game with a single and Steven Reveles followed with a bunt single. Blake Headley then put both runners into scoring position with an groundout. Freshman Scott Schreiber stepped in and delivered a two-RBI single, he later scored on a wild pitch to give the Reds a 3-0 lead after the top of the first.
Reveles picked up his second hit of the game in the third with a one-out double and after stealing third base he scored on a failed pickoff attempt to push the Red lead to 4-0.
Freshmen Byron Hood and Nate Fisher kept the Whites in the game with 4.0 innings of no-hit relief, including six strikeouts by Fisher in 3.0 innings of work, but the White offense was never able to mount a rally.
The Huskers wrap up fall practice tomorrow at 12:05 p.m. when they play the final game of the Red-White Series. Players will have costumes on and fans will vote on the best costume.