Reds Defeat Whites In Spring Game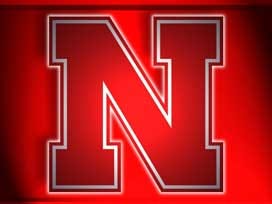 The Reds defeated the Whites 31-17 on Saturday at Memorial Stadium, wrapping up the spring before 77,670 fans.

Presumed starter Zac Lee passed for touchdowns on his final three series and converted linebacker Latravis Washington built a case to be Lee's top backup during his extended playing time in Nebraska's Red-White scrimmage.
Coaches divvied up players with the hope of making the squads even.
Lee quarterbacked six drives, then took off the rest of the afternoon after the Reds' first series of the second half. He completed 15 of 18 passes for 214 yards, throwing TD passes of 21 yards to Marcus Mendoza, 24 yards to Ben Cotton and 40 yards to Wes Cammack.
Washington hit on 13 of 21 for 190 yards, throwing TD passes of 4 yards to Chris Brooks and 71 yards to Kyler Reed.