Registration Open for Leadership 101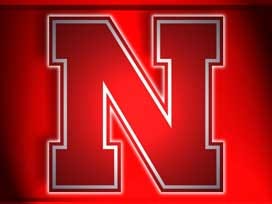 The Nebraska football program is set to present another unique opportunity to Husker fans. Leadership 101: Common Sense for Real Results is a one-day conference that provides those in attendance with the chance to learn leadership principles from four experts who have experienced high levels of success in varying fields.
Leadership 101 will be held at the Champions Club on Thursday, July 28, and will include leaders from the athletic, business, military and consulting fields.
First-year Nebraska offensive coordinator Tim Beck will talk about leadership principles within the Nebraska football team, and is part of an impressive list of speakers. Jerry Jurgensen, a retired CEO of Nationwide will give his "Insights into Corporate Leadership," Naval Special Warfare Unit-1 Executive Officer LCDR Jack Riggins will speak on "Special Operations Leadership Foundations," and Matthew Halloran is a practice management coach and consultant for Peak Advisor Alliance who will share his thoughts on how to "Be Irreplaceable".
Leadership 101 will run from 7:30 a.m. to 1:15 p.m. and the cost for an adult registration is $200 and $100 for college students. Those wishing to attend may register on-line at Huskers.com. A discount of $50 per person will be applicable if three or more individuals register together ($150 each). In addition to the strong lineup of speakers, the cost includes a Nebraska polo shirt, coffee and rolls at the morning registration and lunch.
Leadership 101 is sponsored by the Lincoln Independent Business Association (LIBA) and Rembolt Ludtke, LLP.