Regulators: Neb. nuclear plants prepared for flood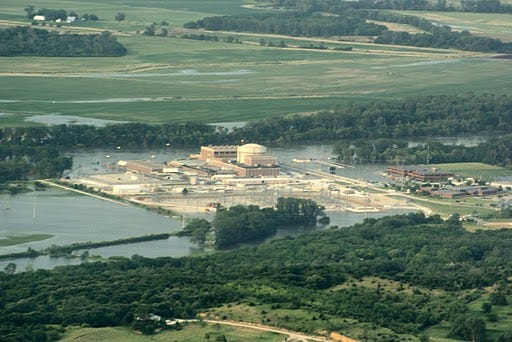 Federal regulators say the utilities running both of Nebraska's nuclear power plants have taken the steps needed to protect them from flooding from the Missouri River.
Nuclear Regulatory Commission spokesman Victor Dricks said Friday that Omaha Public Power District's Fort Calhoun plant near Blair and Nebraska Public Power District's Cooper plant near Brownville are safe.
Floodwaters are already surrounding the Fort Calhoun plant. The river has risen 1.5 feet higher than Fort Calhoun's 1,004-foot elevation above sea level, but the water is being held back by an 8-foot-tall flood barrier.
Dricks says the Omaha Public Power District's preparations would keep Fort Calhoun safe if the river rose another 8.5 feet. The river is not expected to rise more than 1 foot above its current level.