Rejection of appeal of Nebraska man who killed coach upheld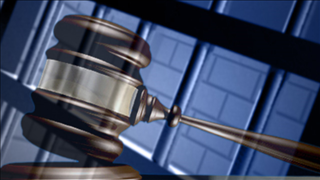 Posted By: Channel 8 Eyewitness News
8@klkntv.com
OMAHA, Neb. (AP) _ The Nebraska Court of Appeals has upheld a lower court's denial of post-conviction relief for a man serving a 20-year prison sentence for drunkenly running down and killing a Nebraska high school volleyball coach.
The appeals court on Tuesday said a Furnas County District Court did not err in denying Herchel Huff's latest appeal. Huff had sought post-conviction relief, saying his trial lawyer was so ineffective that it violated his right to a fair trial. The Furnas County court dismissed his motion, and he appealed.
Authorities say Huff was drunk and speeding on Oct. 3, 2007, when he hit and killed Kacey Jo Warner, of Arapahoe, as she was jogging with her 3-year-old daughter. Warner, who coached at Arapahoe High School, was killed on impact, but managed to throw her daughter to safety before Huff's car hit her.