Could we see relief from the drought this winter?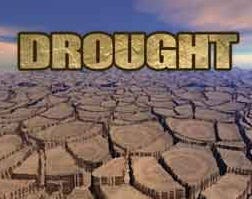 Posted By: Ashley Harding
aharding@klkntv.com
Keep your fingers crossed. Experts say we might get help from El Nino.
The state's Climate Assessment Response Committee held a meeting Friday to discuss where we are with the drought. Ever the optimists, they tell us El Nino has a small possibility of helping out.
El Nino is a pool of above normal ocean temps out in the Pacific and it has the power to affect future weather patterns. At a meeting held at UNL, some of the experts shared how it could give us a little relief from the drought.
"An El Nino can be beneficial if we can get a little rain down in the southern plains. And that can then feed into the weather systems that come into Eastern Nebraska," said Barbara Mayes with the National Weather Service.
But the experts say even if it does bring us some much needed rain, there's no guarantee it'll be enough to recharge us after a long, dry summer.. this fall is expected to stay warmer and dryer than normal. That's why some say those who've been direclty impacted should start preparing for next year.
"We want folks to start thinking even now. Even as they're finishing up harvest, this year, about maybe how they'll prepare for next year," said Bobbie Kriz-Wickham with the Nebraska Dept. of Agriculture.
And as always, weather patterns can change at a moment's notice. For now, experts say it's a little bit of waiting and hoping.
"Right now, it's basically a toss up. We have an equal chance this winter to be either dry or wet. And that's what the Climate Prediction Center has come with and said for us," said Mayes.
The experts also say by next month we'll have a better idea of what we can expect this winter.