Remembering Bettina Burklund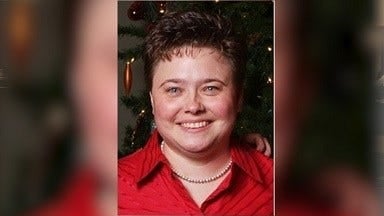 By: Jenn Hatcher
jhatcher@klkntv.com
Bettina Burklund was found murdered in her southeast Lincoln home, Monday. "There was a knife lying alongside her body but we'll see what the autopsy ultimately winds up saying," explains Lincoln Police Chief Jim Peschong.
Police aren't releasing any specifics on her death. Her husband, Kent Burklund, is booked in jail, facing charges of 2nd degree murder and use of a weapon to commit a felony. Police spent time Monday searching for the avid fisherman and found him at Conestoga Lake. He was taken in for questioning where court documents state, he admitted to killing his wife, after an argument, Easter day.
Bettina and coworkers at the University of Nebraska Foundation frequented Goodcent's Deli Fresh Subs on 27th and Cornhuskers. Bettina was the kind of customer who knew the employees by name and the employees knew her order when she walked in the door. Goodcents employees say the grief is setting in. "It's just weird today for everybody here… it was like dang, she was such a nice lady. It's kind of hit everybody, kind of weird," says Manager, Michele Mower. Mower says Bettina always came in with a smile, ""Her laugh, her laugh was something else, nobody else has that laugh, ever."
Dorothy Endacott with the University of Nebraska Foundation says, Bettina was "a beloved co–worker by everybody. Everyone is reeling from the shock."
Mower says she feels for the 'foundation ladies,' whose she gotten to know, "My heart bleeds for them because I know it had to have been a huge lose."
Kent Burklund will appear in court Wednesday.
He is being held without bond.