Remembering Sally Gordon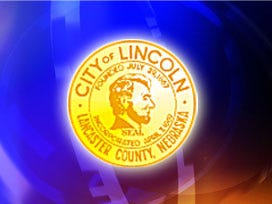 By: Ashley Harding
aharding@klkntv.com
It was a simple yet sweet ceremony as dozens of Sally Gordon's friends, family and former colleagues came together in her honor. Of course, it was a time to reflect on those most cherished moments.
If you were to ask what kind of person Sally Gordon was in life, you'd probably hear that she had a way of making everyone feel special and honored, and now, those who knew and loved her are returning the favor.
Her friend Doris Cook shares with us one of the many ways Sally touched her life, "Every solitary month, on the 21st of the month, I would get a call from Sally. She did that for five years." The reason she would always call is because Doris had survived cardiac arrest five years before. That was Sally's special way of always checking up on her and eventually it became a monthly ritual.
Others say she brought that same love for others to the capitol where she worked for nearly three decades. They say she also brought a sense of curiosity to the legislature. "Her level of interest in the things around her, fed this woman the jois de vie, this love of life, that she had," said former state senator, David Landis.
Even though they're grieving, they're just thankful to have had the chance to call Sally a friend. "What a role model, I tell you! I have so appreciated the opportunity of knowing Sally all of these years," said Cook.
"I would guess, if you were to count her generation, six generations in this room. That's phenomenal that you would be loved and remembered by that many generations simultaneously. It's pretty amazing," said Landis.
Sally Gordon may have been laid to rest today. Her family says they're not through honoring her, they plan to have a celebration of life around her birthday next month.