Remembering Thomas Schlender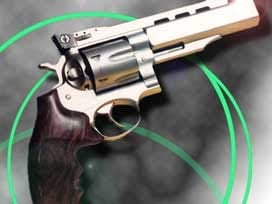 By: Kelly Sommariva
ksommariva@klkntv.com
With a patriotic escort, Thomas Schlender, a family man and Air Force veteran, was laid to rest.
"My uncle meant a lot to me and our family. He was probably one of the most family oriented men I know," said Schlender's nephew, Kyle Berck.
The 74-year-old was shot and killed along a Mississippi highway, driving to pick up his grandson from college.
"There's lots of things the whole family has been thinking in the last week-and-a-half, but to take a life at any cost is wrong and is a shame. Especially in this circumstance. It's just a shame," said Berck.
Schlender's murder sparked a state-wide investigation. Authorities believe the killer was posing as a cop and did the same thing to a woman just two days later on another highway.
Schlender's family just wants justice. "You know, that killer be cause, that justice be done and that'll be some healing and closure for the family there too," said Berck.
As they laid him to rest in Raymond, Mississippi deputies were arresting 45-year-old James Lucas for impersonating an officer at least two times in a nearby county.
But could he be Schlender's killer?
Investigators aren't ruling out a connection. "I'm not going to elaborate on that. That's still an ongoing investigation also and I don't want to jeopardize this investigation the state has on their cases," said Sam Dobbins with the Humphreys City Sherriffs Department.
Until Schlender's family finds justice, they have some peace knowing they'll see him again. "Anytime there's a death, it's hard to put it in the right words, but we as a family know he's in Heaven," said Berck.
Lucas has not been charged yet but authorities in Mississippi say they do expect those soon. Again, they aren't saying whether this arrest is connected to Schlender's murder but aren't ruling it out either.