Renowned attorney returns to Lincoln, speaks on death penalty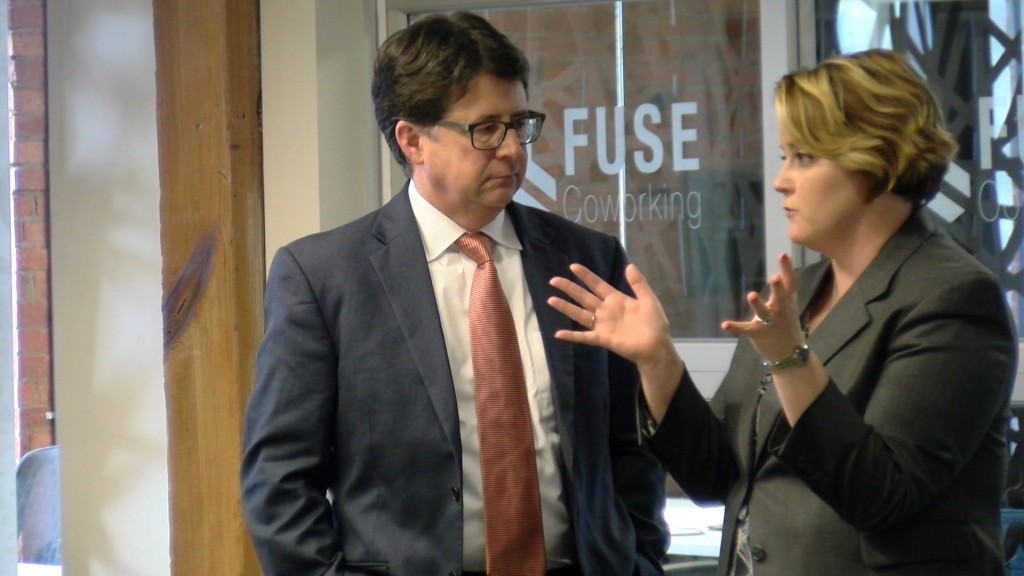 Posted By: Sarah Fili
sfili@klkntv.com
"The eyes of the nation really are watching at a time where there's very high interest in criminal justice," Dean Strang, Making a Murderer lawyer, said.
On November 8th, Nebraskans will cast their ballots in a historic vote, whether or not to keep the death penalty out of the state.
Retain a just Nebraska is urging voters to stand with the legislature in ending the death penalty. So they brought in a well known name to continue their fight.
Dean Strang, known for defending Steven Avery in the Netflix series Making a Murderer says the death penalty is a perfect penalty, completely ending a life- in an imperfect society, that often makes mistakes in convictions.
"It's a very very expensive and inherently risky government program that rarely is actually applied," Strang said.
He says bringing it back is putting too much trust in big government, comparing it to public education and health insurance.
Attorney Tracy Hightower Henne with the Nebraska Innocence Project joined Strang to highlight the way the threat of the death penalty is abused.
" So whether we actually use the death penalty or not later having it on the books is a problem for interrogations, and defendants to be threatened with the death penalty in order to gain a false confession,' Hightower Henne said.
As far as thinking life without parole isn't hard enough for criminals?
"People on death row prefer the death penalty to life without parole, you know the death penalty is one needle prick and could spare them 20 30 40 years living in a cage," Strang said.
With just weeks until the polls open, both lawyers are hoping undecided voters will learn the facts before casting their ballots.
Nebraska the most recent of several states to repeal the death penalty, but is the only one considering overturning that vote.
If you want to keep the death penalty abolished vote retain. If you want to see it come back vote repeal.