Repair work to begin on I-180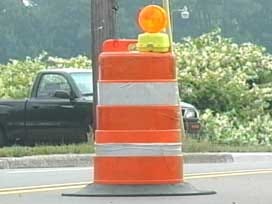 If you plan to travel on I-180 this week in Lincoln, parts of the highway will be under repair.
At 6 p.m. Tuesday, a lane going each way on I–180 will be shut down as the Nebraska Department of Roads does some pavement work.
One lane southbound and northbound will be closed on I–180. Also you won't be able to get onto I-180 from Interstate 80. And one ramp will be closed to Superior Street.
At the State Roads Dept., Roger Kalkwarf says the projects are necessary. It will save money and help the highways last longer.
"Were going to be doing a fig seal and it's like changing the oil in your vehicle you do that for preventative maintenance that's what we do for our highways we do preventive maintenance," says Kalkwarf.
Workers will be applying a thin oil to seal surface cracks to keep moisture out. On Wednesday night the same thing will happen in the opposite lanes.
And for a complete list of current state roadwork you can log onto: www.dor.state.ne.us